SOFO studio is a slow fashion brand, built firmly on the belief that ethics & sustainability are intrinsic to successful execution of good design. SOFO studio source from ethical & sustainable suppliers in India, Ireland, Wales & Scotland.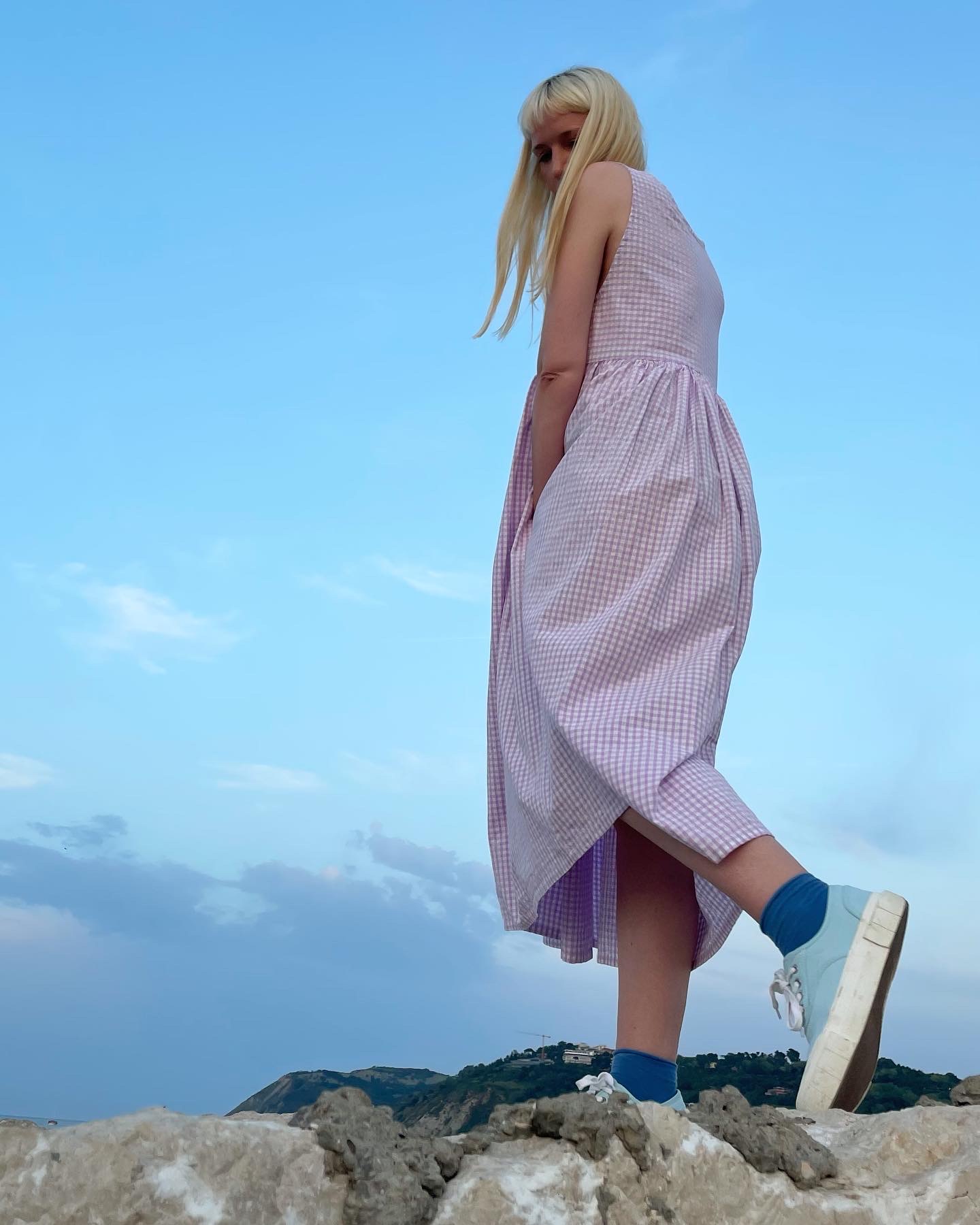 All garments are designed, graded, cut and sewn by me, Sophie Fox, from my little studio in Somerset.
We only use natural fabrics, such as handwoven cottons known as 'khadi' made by artisans rural Bengal, India, Indian organic cottons, and Irish & Scottish linens. The majority of our garments are produced using khadi cotton; you can read more about khadi here.
Designed for ease of movement, with simple design and a joyful colour palette - these are garments to be cherished for years. Cut from corresponding pattern blocks, in matching &/or complementary fabrics, SOFO studio garments can easily be paired together to create a complete look.